Frequently Asked Questions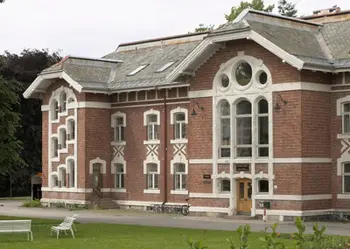 Academic coaches have the resources to assist not only the students but their families as well. We understand the challenges parents and students face when trying to overcome learning differences, ADD, or anxiety. We have access to unique tools and resources that will enable our clients and their families to meet with success.
Neutrality: As coaches, we have the benefit of entering the situation free from pre-existing bias and emotional exhaustion. Time and time again, we have found that students (and parents) are much more receptive to hearing our suggestions and strategies than they are to working with their own family members.
As a college admissions consultant we are privy to the latest news and trends in the world of college admissions. Our professional experience serves to guide our clients and their families through the application process, selection of standardized tests, and personal statements.
Not only do we help our clients to stay organized and meet deadlines but we also help to reduce tension between students and their families that can often flare up during the preparation and application process.
Early intervention leads to a decrease in stress and an increase in self-esteem and academic performance. When a student continues to struggle, it is important to get help in a timely manner. We work with students in grades first through high school as well as undergraduate and graduate programs.
For college services, ideally students will begin working with us as early as their freshman year. By mapping out their course load and extra-curricular activities for the duration of their high school career, students put themselves in a better position to achieve the maximum benefit of our services. With that having been said, we have had a great deal of success with sophomores, juniors, and seniors as well.
Every student has different needs and we strive to work with each individual on a case-by-case basis. Typically we begin our services by conducting a family intake interview. From there we work with you and your student to create a timetable that is conducive with your schedule. Our meetings can take place in the comfort of your own home, a mutually convenient venue, or virtually through the use of FaceTime or Skype.
Yes. Even if your student doesn't meet the criteria of a formal diagnosis, the fact that he/she is struggling is a good indication that outside assistance could be beneficial.
Adelphi University
Allegheny College
Arcadia University
Boston University
Brandeis University
Bucknell University
Cabrini College
Case Western Reserve University
Chestnut Hill College
Clark University
Columbia University
Connecticut College
Drexel University
Eckerd College
Elizabethtown College
Elon University
Emerson College
Emory University
Endicott College
Fairleigh Dickinson University
Franklin & Marshall College
George Washington University
Goucher College
Hobart and William Smith Colleges
Ithaca College
James Madison University
Landmark College
Millersville University
Monmouth University
Pace University
Penn State University (Main Campus)
Philadelphia University
Quinnipiac University
Rider University
Robert Morris University
Seton Hall University
Shippensbery University
Smith College
SUNY Binghamton
Susquehanna University
Syracuse University
Temple University
Tufts University
Tulane University
Tyler School of Art
UC Davis
UCLA
UC San Diego
University of Delaware
University of Hartford
University of Maryland College Park
University of Michigan
University of Pennsylvania
University of Pittsburgh
University of Rhode Island
University of Wisconsin
Wagner College
Wellesley College
West Chester University
Are you dreading the end-of-the-year projects, papers, and exams? AcademicAlly, LLC is proud to announce its latest addition, the AAVirtual Study Hall!  Everything takes place in the comfort of your own home. All your student needs is a computer, laptop, tablet, or phone, and your school work and you are ready to go. 
Receive help from a certified teacher on subject specific content like math, science, English, and history. Or develop your skills like writing an essay, planning out a research project or presentation.
Meet new students you would have otherwise never known and make new friends!
We are running an end-of-the-year study hall offer:
End of Semester Success Package: 24 study halls $149
Weekly Package: 4 study halls* $50
Daily Package: 1 study hall $30
Classes are limited to 20 students and are open to grades 4th-12th.
*Week of 5/30 there will only be classes on 6/1 and 6/3.
**Private study halls for groups of 5 or more students can be arranged by contacting us: [email protected].
Once you have utilized all of your study hall classes in your pack, you may purchase an additional plan pack or an unlimited number of single one-hour study hall sessions. All plans cannot be rolled over to a new semester/season and must be utilized in the current school year. These sessions cannot be rolled over to a new school year. There will be no refunds for unused study halls and all purchases are non-refundable and non-transferable, even in the situation of siblings. See Study Hall Access Calendar to view session availability.
While we intend to run all scheduled sessions, there may be periodic cancellations without notice. Dates and times are subject to change. For our academic coaching students, these sessions are not intended to replace your current academic coaching, rather should be viewed as a supplement.