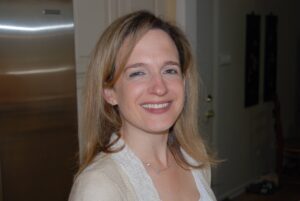 Hannah Bookbinder a private practitioner, has worked with students with ADD, ADHD, and NLD in grades 1-12 since 1998. Her educational and professional background has enabled her to effectively counsel her clients to achieve personal, academic, and emotional success.
As a college admissions consultant, she has advised both mainstream high school students and those with learning differences and ADD, and successfully navigated them through the admissions process. Hannah firmly believes in the importance of gathering as much information about the student and the colleges they are considering to help her students to make the most informed decision possible.
In her work as an academic coach, Hannah has worked with students and their families, utilizing a collaborative approach. She has successfully coached her clients to establish and maintain a strong skill set that enables them to become triumphant and independent in school and at home.
Hannah has presented to parents and educators about the following topics: life with ADHD, the college admissions process, parenting survival tips for parents of students who have ADHD, parenting tips for reducing stress and anxiety at home for all family members.
During her free time, Hannah enjoys spending time with her two sons and her husband, walking her dog, running, baking, and working on her lifestyle blog, The Busy Busy B.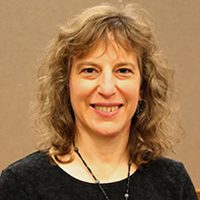 Laurie Dameshek holds a Master of Arts in Educational Psychology from Prescott College and a BS in Economics from the Wharton School at the University of Pennsylvania, with concentrations in Management and Decision Sciences. During Laurie's 30+ year corporate career in healthcare information systems, she has worked with co-workers and students, in paid and volunteer positions, to focus on career and academic goals. She has mentored teens to help them establish and maintain their social and academic skills and has coached college students and working professionals to assist them in the development and maintenance of organizational, professional development, communication and leadership skills. Laurie's professional experience has focused on person-centered analysis, which enables her to identify each client's strengths while simultaneously working with each individual to identify their goals as well as a successful strategic plan to accomplish them. In addition to her academic consulting experience, Laurie has conducted small group training in the college admissions process.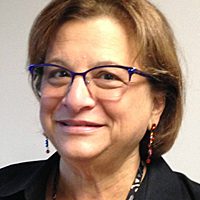 Marsha Messinger, is a highly experienced and lauded teacher with over 35 years of experience, who holds both a Bachelors and Master's degree in Education from Temple University. Over her years amassed as an educator, Marsha has worked with grade levels ranging from 1st through 8th grades in a classroom setting and students at all grade levels as a tutor/coach. Her primary focus with students is to enhance their reading and writing skills in order to reach a variety of audiences while conveying their message and voice appropriately and intelligently. She prides herself in helping students specifically in the skillset realms of time management, task-initiation, organization, and self-advocacy. Marsha believes that all students can reach their potential by being cognizant of their work load, prioritizing tasks, and breaking down large assignments into manageable sections.
In addition to her full-time position as a senior educator at Barrack Hebrew Academy, Marsha also holds a recurring position as a facilitator for the Penn Literacy Network, a division of the Graduate School of Education at the University of Pennsylvania and is an active member of the Association for Middle Level Education, the International Reading Association, the National Council of Teachers of English, and the National Council for the Social Studies.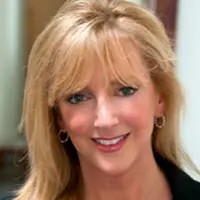 Randi Rentz is a special educator who has worked in the public school setting in Pennsylvania since 1993. She graduated from the University of Maryland with a B.S. and received her Master's degree in Special Education from the Johns Hopkins University with an emphasis in the area of Autism.
She has experience with High-Functioning Autism, Pervasive Developmental Disorder, Non-Other Specified (PDD-NOS), Attention Deficit Hyperactivity Disorder (ADHD), Learning Support in the areas of Reading, Writing and Math, Emotional Support, Dyslexia, Nonverbal Language Disorders and Intellectual Challenges, just to name a few. She understands how to create success with individuals with High-Functioning Autism and truly understands the importance of accepting people with differences. She is a wonderful collaborator with parents, professionals, paraprofessionals, doctors, psychologists, support groups and people diagnosed on the Autism spectrum. Randi is very experienced at developing, implementing and evaluating IEP'S with related service providers, administrators, advocates, lawyers and parents.
As a High-Functioning Autistic Support Teacher, she has designed a researched–based social skills curriculum and all program components including communication, language and sensory strategies. Randi developed a newscast for children with Asperger's Syndrome which modulates behavior, develops social and communication skills, and turns many of their differences into assets. The heart of her work is illuminating the often elusive and intangible world of Social Thinking, and developing practical strategies that can be easily used by parents, educators and service providers, across different environments, to teach the Social Thinking required for the development of real social skills. She has also implemented, designed, and facilitated behavior management programs, documentation/recording of objectives, academic interventions (all individualized), and has been trained in research-based reading and intervention programs which give her the ability to coach according to her clients' capabilities. Randi is able to break down the research and abstract concepts and create concrete ways for success in all children.
She has received accolades for her educational, energetic and enthusiastic workshop presentations. She has been invited to train psychologists, counselors, parents, educators and government policy makers in the area of special education. She has coordinated and presented workshops nationally and locally in conjunction with the Delaware County Intermediate Unit on Asperger's/Autism, behavior management, sensory integration, specially designed instruction, executive functioning, and education.
Randi has also presented at The National Autism Conference at Penn State University in August 2007. She has been published in The Autism File, Summer 2008 covering Autism, Aspergers, ADHD, ADD and other related disorders. Randi was profiled in the "Educator Spotlight" section in the Philadelphia Inquirer. She was also featured in Main Line Today Magazine, "Doing Good". In addition, Randi has appeared on several news segments within the Philadelphia area with her students as well as a children's news magazine show called, Fast Forward with ABC News Anchor, Rick Williams. In 2014, Randi was named as a "Woman of Note" by The Wall Street Journal for her work in Autism.
Based in suburban Philadelphia, Randi has two cats, Henna and Harlow, who remind her daily that Social Thinking crosses species.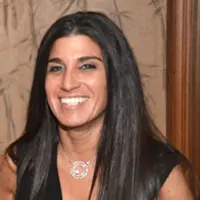 Jessica Vigoda, a Pennsylvania state certified teacher, is an academic tutor, coach, and classroom teacher with over fifteen years of experience working with students from elementary through adult education, including students with learning differences. After graduating Magna Cum Laude from The George Washington University with a Bachelor's Degree in English, Jess went on to earn a Master's Degree in Secondary Education from The University of Pennsylvania. While teaching at Haverford High School, Jessica continued to further her own education, receiving a second Master's Degree in Educational Leadership from St. Joseph's University, where she graduated with top honors and was granted membership in several prominent national academic honor societies.
Jess' interest in tutoring blossomed at The George Washington University, where she was a highly sought after peer tutor in the University's writing center; her passion for teaching has continued to grow.
Jess is committed to meeting students where they are, and helping them thrive, reaching academic potential they may have previously thought unattainable. Currently, Jess is a learning support teacher at Kohelet Yeshiva High School. Her areas of expertise include writing, organization and time management, study skills, reading comprehension and standardized test preparation. One of Jess' strongest attributes is her ability to connect with, and meet the needs of, students of all ages.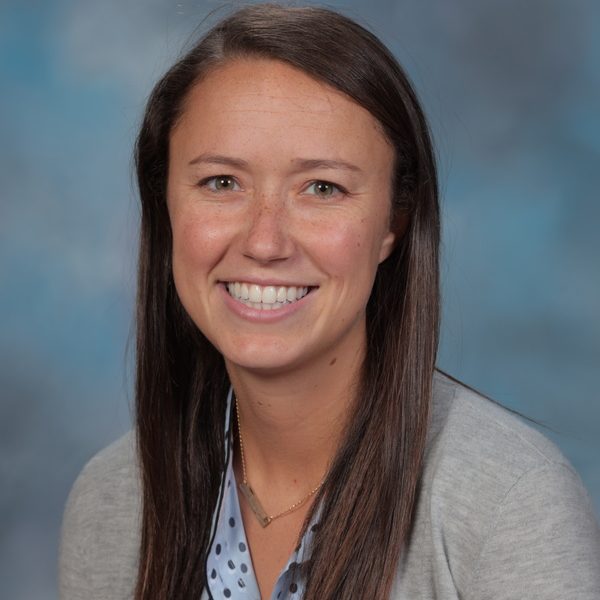 Anna Avampato, a Pennsylvania state-certified teacher, holds a Bachelor in Elementary and Special Education from Saint Joseph University. Anna later went on to attain a Masters in Education with a Reading Specialist Certification and a Wilson Level I Certification. She has worked with students with various learning differences including ADD, ADHD, Dyslexia, and processing disorders in grades 3-12.
In her role as an academic coach and learning specialist, Anna takes a collaborative approach to understand the individual student's strengths and challenges. Her areas of expertise lie in teaching and providing reading instruction to struggling readers. Anna takes a comprehensive approach to decoding, fluency, and comprehension to support students in attaining key reading skills.  Anna's strongest attributes are her ability to meet students where they are and motivate them to reach their academic potential.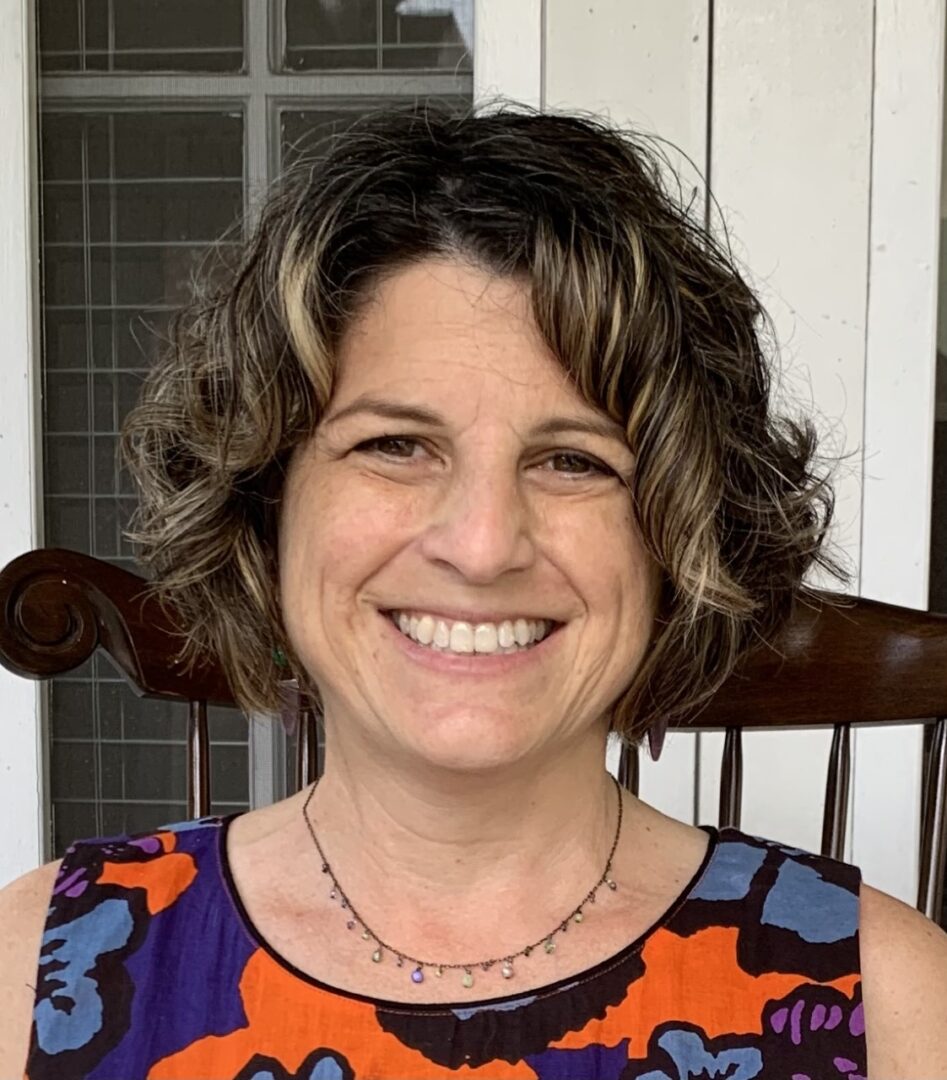 As a life-long resident of Lower Merion and the mother of a 2017 graduate of Lower Merion High School, Jennifer Trachtenberg knows how much parents can absorb the stress of their child's school-related obstacles. She can help parents shift from being the homework police back to being a parent by offering students guidance in reading, writing and executive functioning challenges. With compassion and gentle humor, Jennifer uses her professional and life experience to help students learn to notice their own patterns of struggles, using their successes to overcome those obstacles. As a seasoned secondary-school counselor, Jennifer works with students to develop creative ideas for managing executive functioning challenges such as disorganization, perfectionism, and avoidance. As a former English teacher, Jennifer brings her passion for working one-on-one with students as well as for reading and writing. Students working with Jennifer learn how to prioritize and organize work and life tasks as well as strategies for studying and test-taking.
A diverse and comprehensive base of education and life experience informs Jennifer's work with young people. After graduating with a bachelor's degree in English from Haverford College, she earned a master's degree in Secondary English Education from Teachers' College of Columbia University and taught middle and high-school English in New Jersey, where she is certified. She also holds a master's degree in Secondary School Counseling from Villanova and is certified as a secondary school counselor in Pennsylvania. For the past 14 years, most recently at Central Montco Technical High School, she served as a middle- and high-school counselor, advising students and parents, attending IEP meetings, managing 504 plans, and collaborating with district counselors and IEP teams. In other schools, she started and facilitated a Gay-Straight Alliance and a social-skills group for boys on the autism spectrum. In 2018, Jennifer completed training to become a Family Peer Support Specialist. In 2019, she completed a practicum in Mindfulness-Based Stress Management at the University of Pennsylvania, where she took the MBSR Foundations class in 2009 and has been practicing Mindfulness meditation ever since, both in her personal life and with students. Jennifer has also worked in publishing and as a hair stylist, both of which have come in handy as an educator.
Passionate about helping families, animals and the environment, Jennifer has volunteered with WePAC at Blankenburg Elementary School and with the Schuylkill Clinic for Wildlife Rehabilitation. She also enjoys spending time with her friends and family, including her rescue dog and two cats, as well as learning and talking about food, comedy and, of course, books.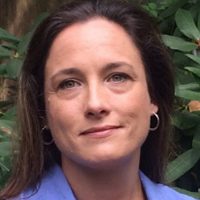 Mary-Alice Michaels holds a Master's degree in Counseling from Temple University and a BA from Villanova University. As a life-long resident of the area she is a graduate of The Baldwin School in Bryn Mawr. Her prior employment includes working as a group therapist and life coach in a transitional living program for adolescents and adults, as well as supervising and running an adolescent unit in a residential treatment facility in Philadelphia. She has also worked as a therapist in the foster care system and spent a number of years working in the healthcare industry as a benefit consultant.
Mary-Alice specializes in working with adolescents, particularly those with the added challenges of ADHD and executive functioning deficits. She believes relationships are crucial to the process of learning and healing and works collaboratively with the student and his or her parent(s) and teachers. She believes that intrinsic motivation is the key to lasting change and enjoys helping others recognize and achieve their potential.
She is a member of the American Counseling Association and a member of the Learning and The Brain Society out of Boston, MA, a group committed to continued research and training in the developing mind and the application of best practices for learning and education. She is involved in various volunteer activities in her community through the Junior League of Philadelphia and is an avid artist who enjoys a variety of different mediums.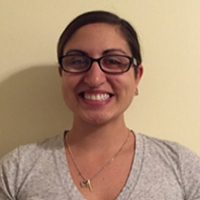 Heather Giersch holds a Pennsylvania certification in Special and Elementary Education, Reading, and English as a Second Language (ESL). She has over twelve years of experience working with students with specific learning disabilities such as dyslexia, dysgraphia, dyscalculia, and students who have Attention Deficit Disorder (ADD) and Attention Deficit Hyperactivity Disorder (ADHD). She has also taught students who need extra support with executive functioning skills such as organization, time management, planning and prioritizing, and task initiation.
After graduating from Cabrini College with her Bachelor's Degree in Special and Elementary Education, Heather went on to earn a Master's of Science in Reading and ESL from Saint Joseph's University. She pursued her reading career further by receiving her Wilson Level I certification. She utilized her certifications while teaching in Lower Merion School District (LMSD) and at AIM Academy, a private independent school for students with language based learning disabilities.
Heather is currently a classroom teacher. She started tutoring when she was a substitute teacher in LMSD. She would volunteer at Bethel Academy in Ardmore to support students in the district with homework help. She believes in creating a safe and conducive environment for learning, and she is well versed in implementing research-based practices. When it comes to meeting family's needs, Heather will be accommodating and flexible.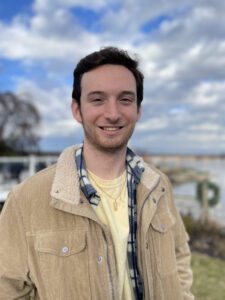 Evan Bookbinder is a sophomore at Purdue University where he is a double major in Professional Flight Technology, and Aviation Management, with a minor in Psychology. Evan graduated from Harriton High School in 2020, where he was both a leader and participant in learning communities for AP Physics 1, AP Environmental Science, and AP U.S. Government. At Purdue, Evan has tutored physics courses derived from algebra, similar to AP Physics 1. Evan believes that students can succeed in challenging physics courses -and maybe come to love them – with some hard work and determination. Using his own personal experience with physics, Evan has learned to love the subject and enjoys helping others meet with personal success with a customized approach to mastering course material.
Evan is a Philadelphia native and a passionate sports fan. In his free time, he loves spending time flying and attending sporting events.
Michael Paci is an academic tutor, coach, and classroom teacher with certifications in Secondary Mathematics, General Science, Biology, and Chemistry. He graduated with honors from the University of Pennsylvania with Bachelor's and Master's Degrees in Environmental Studies and a minor in Economics. Mike later went back to school to earn his Certificate in Secondary Education from Drexel University. During this time, Mike took part in the Philadelphia Teacher Residency program which focused on STEM education in high-needs schools around the City of Philadelphia. He earned a Robert Noyce Scholarship and participated in its nationally-recognized science education program for teachers. Mike is currently teaching at Marple Newtown High School where he teaches Integrated Science, Biology, and Human Body Systems. Additionally, Mike has classroom experience working with students with disabilities including ADHD, Specific Learning Disabilities, and Autism.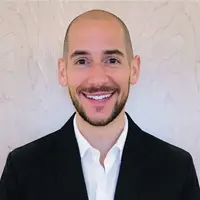 Jake Rosen has more than a decade of experience as a classroom teacher, academic and college advisor, and teenage life-coach. He holds a M.A. in Religious Studies from NYU and graduated magna cum laude from Boston University with a B.S. in Social Studies Education. After graduating from BU and traveling the world, including a stint teaching English in Vietnam, Jake spent nine years as a Global Studies, U.S. History, and History of Music teacher at NYC's renowned Beacon School. In addition to his duties in the classroom, Jake worked with students who struggled with the academic, social, and emotional demands of high school and college. He has also guided nearly 60 students (and their parents) through the college process including ESL students, first generation immigrants, and students with learning and behavioral issues. In each of these capacities, Jake is able to meet students on their own terms and to build relationships centered on compassion, trust, and the whole-person needs of each individual.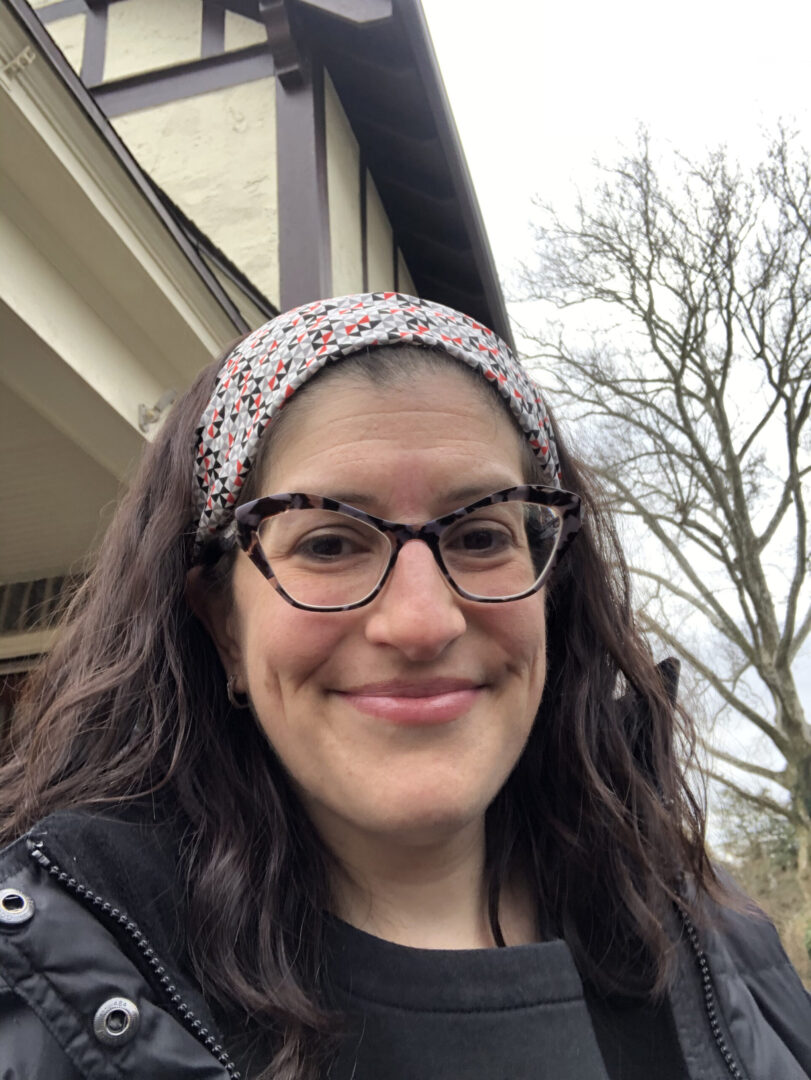 Diane Weintraub has been teaching high school chemistry and biology at every level for close to two decades.  She has taught both subjects from the conceptual level to Advanced Placement.  After graduating summa cum laude with a B.S. in Biochemistry from the University of Maryland Baltimore County, where she was inducted into the Phi Kappa Phi Honor Society, she studied immunology at the Johns Hopkins School of Medicine in immunology. Her teaching career began  at the high school and community college level in Baltimore, and she earned a Masters of Science in Teaching, Learning and Curriculum from Drexel University in the spring of 2015. Mrs. Weintraub holds Pennsylvania state certification in both secondary chemistry and biology education and was recognized by the state as highly qualified in both subjects.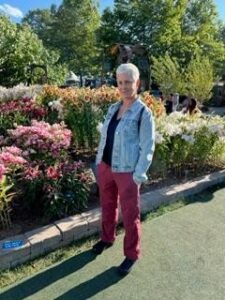 Originally from New York, Diane Werder currently teaches at Lower Merion High School in the LM NOW program. She teaches Communications, a regular education support class which helps students in grades 9-12 with study skills, organization, time management, motivational issues, and self-advocacy. She has 34 years of experience working with high school students in both regular and special education, and 21 years at LMHS.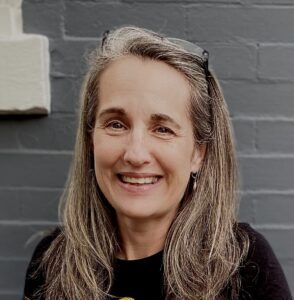 Beth Goldstein Huxen has been teaching for 30 years.  After teaching Philosophy for 5 years at the NYU and Binghamton University, she switched to math and has been teaching K-12 for 25 years.  During that time, Beth has worked both one on one and in small groups tutoring everything from Pre-Algebra through Calculus, from Reading Comprehension and Composition through test prep for the SAT and ACT.
A former question writer for ETS, Beth teaches both high-performing and struggling students and has had a great deal of success in helping students to not only raise their scores (especially on standardized tests), but also in helping students really understand the subject matter at hand.  Briefly put, Beth helps students understand why we ask them to do the things we ask them to do.
Beth holds degrees from Binghamton University and City University of NY. She is ABD in Philosophy and hopes to someday return and finish her doctorate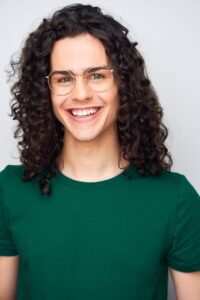 Marcel Werder  holds a Bachelor of Fine Arts from New York University's Tisch School of the Arts, where he graduated on the Dean's List and as an Honors Scholar. Marcel was raised in Narberth and is a proud Harriton alum.
Marcel has experience in both tutoring and college counseling, with a few most recent clients attaining admission to Ivy League and other top-tier universities. He believes that greatness comes when one's core passions are nurtured, and is committed to empowering each student to define and lead their own journey.
Marcel is prepared to meet every student (and family) where they are and go from there, together. Marcel's strong  organization skills, compassionate teaching style, and facility for cultivating strong client-coach communication lead to his clients' growth and success.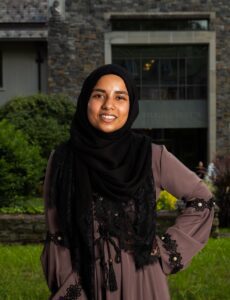 Zumana Noor is a 2nd-year master's student at Thomas Jefferson University, studying Community and Trauma Counseling. Her undergraduate degree is in Psychology. In high school, Zumana started a tutoring program for her local community and provided tutoring services from elementary to high school students, including college prep. During her undergraduate education, Zumana served as an academic peer tutor for physiological psychology. Zumana not only hopes to help students understand assignments and materials, but also help them achieve the confidence to accomplish any task they put their mind to. She works with each student on an individual level to discover the best techniques for their success and overall wellness.
In her free time, Zumana enjoys knitting, reading, and watching horror movies.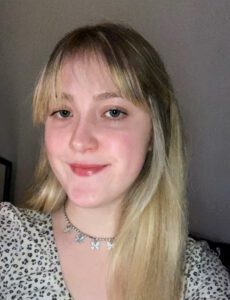 Emily Karras is earning her masters in Community & Trauma Counseling from Thomas Jefferson University and will graduate in May of 2023. She received her bachelor's degree from Thomas Jefferson University in 2022 in psychology. Emily has worked with adults who have intellectual disabilities with Personal Touch Professional Services, and now works as an Emotional Support intern at The Crefeld School. Emily has worked with students who have executive functioning challenges, intellectual disabilities, and mental health challenges. Emily believes in a student-centered approach and works as a guide to help students achieve their goals. She works closely with families and students to assure that the students' needs are being met.
In her free time, Emily is an avid reader and loves to stay active.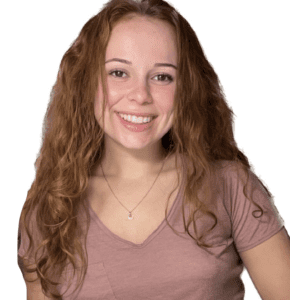 Juli Macgregor is completing her master's program at Thomas Jefferson University, where she is studying Community and Trauma Counseling with a concentration in Child Trauma and Play Therapy. She received a bachelor of science in Psychology and obtained minors in biology and chemistry from Thomas Jefferson University. As an intern, Juli provides weekly, school-based mental health counseling, academic support, and college/career planning at Abraham Lincoln High School. Juli works with students across the lifespan from elementary through middle school. Areas of focus include study habits, test taking skills, time management, self-advocacy, and homework protocols. High school students collaborate with Juli to ensure curriculum completion and qualification for graduation. Juli has worked with students to navigate potential areas of interest for post-secondary education plans including vocational technical school and college admissions consultation.
Juli also works at Aldersgate as a student assistant program liaison/counselor where she works in Montgomery County schools to provide short term mental health counseling, facilitate groups, provide prevention-based presentations, and collaborate with parents and school teams.
Juli has always loved working with children in multiple settings. Juli has been a nanny and babysitter for more than ten years. Some of the children in her care struggle with certain responsibilities due to their ADHD or executive functioning challenges. Juli establishes customized strategies to help them develop life skills that will promote autonomy and self-efficacy. She believes that routine is extremely useful when finding skills to work with ADHD and executive functioning. Juli utilizes redirection, guidance, and one-on-one support when available. This combination of strategies has proven to be particularly resourceful. Juli is extremely passionate about advocating for the children she is working with and helps them any way she is able.
When not working or completing schoolwork, Juli enjoys spending time with her friends and family, going to the beach, going on walks, and volunteering as a Special Olympics Gymnastics coach.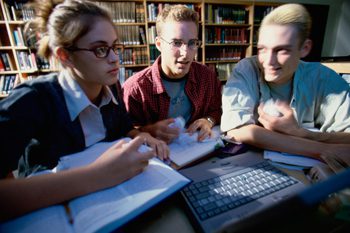 SOS: Specialists of Schools
NASW: National Association of Social Workers